Basisinformation
Modell: Card dispenser module
Produktbeschreibung
Intelligenter Bareinzahlungsmaschine mit Kartenspender
I. ntroduction .
Intelligenter Bareinzahlungsmaschine mit Kartenspendermodell : SKTD-1071 ist eine kompakte Bankenmaschine, die nur für eine große Lautstärke-Bareinzahlung gewidmet ist. Es ist mit einem IC / Bank-Kartenleser und einem Kartenspender ausgestattet. Diese neueste und leistungsstarke Bankenmaschine wird häufig zur Verwaltung von Banknoten von Einzelhandelsgeschäft, Tankstellen, Gaming-Industrie, Lotteriebranche, Cash-Escort-Unternehmen oder Unternehmen verwendet, die ihre riesigen Mengen an Banknoten weisen und sicher verwalten müssen. Es kann eigenständig betreiben oder eine zentralgesteuerte Internetplattform mit Cash Management bildet. Es unterstützt die gemischte Sammlung von mehreren Nennoten, schneller Zählung, Erkennung und Sammlung von Seriennummern, Währungsüberprüfung, Währungszählung verschiedener Gesichtswerte, Echtzeit-Transaktionsabfrage und andere Kerngeschäftsfunktionen. Der Cash-Aufbewahrungstasche mit großem Kapazität kann maximal 15.000 bis 20.000 Banknoten halten. Der Hauptkörper des Safe besteht aus 8 mm hochwertiger Stahlplatte mit dem UL-Standard.
II. Ich mag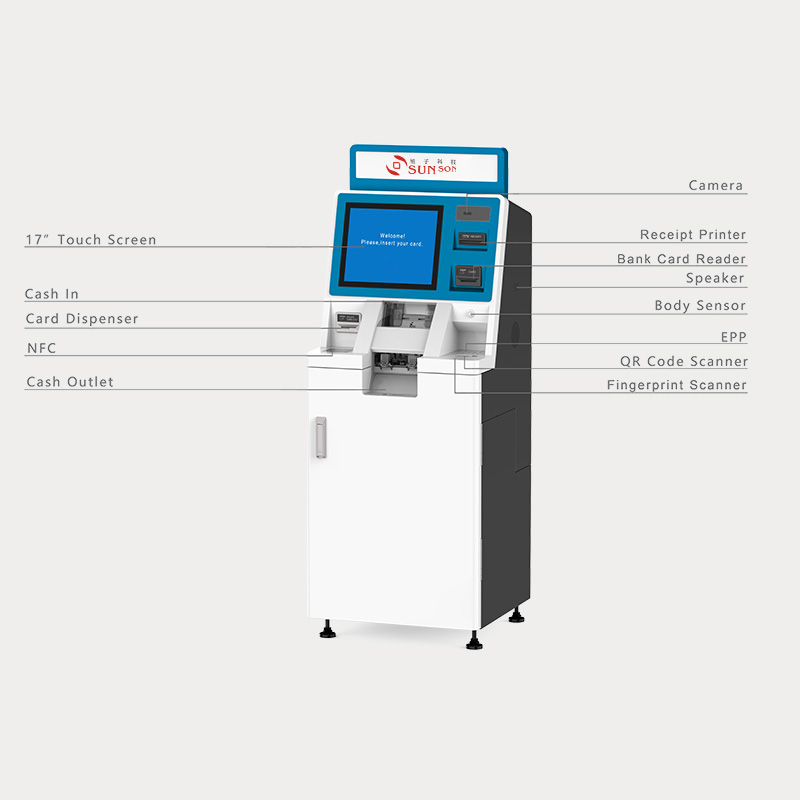 Iii. S Taktifikationen
S/N

Item

Main Parameters

Mainframe

1

Motherboard

Industrial control board, H81 chip, LGA1150CPU architecture; 2 DDRIII memory slots; 2 VGA interfaces;10 RS232 interfaces, two 1000MB self-adaptive dual network cards, support TCP/IP protocol, ATX300W power supply; Power up to start, timing switch machine function

2

CPU

I3 4230, CPU main frequency 3.4G

3

RAM

DDR3 1600MHz 4G

4

Hard disk

2.5-inch solid-state drive, 256G

5

CPU fan

Cooler model: A115

6

Main power supply

AC110V-220V/300W

Multimedia

7

Speakers

YES.

8

Amplifier

Optional.

Power Supply

9

12V combined power supply

The rated output power is 150W, the input voltage is 90~132V/180~264V, the output voltage is 12V, and the rated output current is 12.5A

10

24V combined power supply

Rated output power 200W, through the switch selection of input voltage 90~132V/180~264V, output voltage 24V, output rated current 8.8A, CCC certification

Function Modules

11

Electric card reader

Standard RS232 interface, DC12V, support IC card, RF card read-write, magnetic card read-only, with electric shutter, support automatic returning card when power failure, magnetic card in line with ISO7810 ID-1, 7811 standard, IC card in line with ISO7816-2 standard, RF card in line with ISO14443 TYPE A&B, certified by EMV or PBOC

12

Card dispenser

Standard RS232 interface, DC24V, support IC card, RF card read-write, magnetic card read-only, with electric door, magnetic card in line with ISO7810 ID-1, 7811 standard, IC card in line with ISO7816-2 standard, RF card in line with ISO14443 TYPE A&B, double card box, each card box capacity of 100, 10 recovered card box standard capacity, optional capacity of 50-100, certified by EMV or PBOC

13

Capacitive touch screen

17-inch capacitive integrated screen, VGA interface, DC12V, resolution 1280*1024, display ratio 4:3, support multi-point capacitive touch, resolution 4096*4096

14

SIU board

RS232 interface,DC12V

15

Cash bag

The banknote bag has a capacity of 20,000 pieces, and it supports waterproof, fireproof and sealing function of banknote bag with its own card

16

Encrypting pinpad

Standard RS232 interface, passed PCI V3.0 certification, with waterproof, dustproof, riot prevention and leakage prevention, single DES, double DES, triple DES algorithm, self-destruction mechanism when opening.

17

Cash deposit counter

RS232 interface, AC110V-220V, inlet capacity of 400 notes, banknote return box with capacity of 30-50 bills, temporary storage box with capacity of 100 bills, banknote counting speed of 800/1000 notes/min (MIX mode); Support mixed point, face value sorting, sorting, counting mode; Support remote software upgrade; Support white light image, infrared reflection image, infrared penetration image, fluorescence detection, security line detection, serial number detection, banknote jam detection, serial number magnetic detection and other 8 falsification detection methods; Supports, US dollar, Euro currencies, and other 40 countries' currencies.

18

Binocular camera

USB interface, 5 million pixels, support live face recognition.

19

Voucher printer

USB interface, DC24V, thermal printing, support graphics, text printing, automatic paper cutting, paper width 80mm, resolution 203DPI, with anti-jamming nozzle, paper run out alarm, support 120mm paper roll diameter

20

Fingerprint reader

USB interface, semiconductor operating mode, pixel clarity: 700 (DPI), power supply voltage: 5.0V +/-.25V, fingerprint intake: <1000mA, image acquisition time 0.01s, fingerprint processing time 0.01s,

21

Optical code reader

(Barcode and QR code)

USB interface, scanning mode: 2D image (838 x 640 pixels), support commonly used PDF417 2D barcode, Datamatrix 2D barcode, QR Code, GM Code, support to read paper, LCD, mobile phone screen and other media barcode information

22

Body sensor

Infrared sensing, distance 1 meter

23

RFID/NFC card reader

RFID or NFC card reader

24

UPS

Backup UPS power supply, 500VA, RS232 interface, software monitoring, input and output AC110V/50Hz±1Hz, power-on start, timing switch function, standby time of 5-15 minutes

25

Door access switch

YES. Model: F6930A

26

Leakage current breaker

AC110~220V,10A

27

Indicators

YES.

28

Mechanical combination lock

YES.

29

Cooler fan

120*120*25

Accessories

30

Hardware accessories

Optional

31

Plastic parts

Optional

 

Others

32

Accessories wire

Optional

33

Safe box material

8mm steel plate, UL standard
Hochwertige, gut gestaltete Standard-Kiosk-Modelle
Hochgeschnittene OEM-Einheiten
Wettbewerbsfähige Preisanpassung
Eine der kürzesten Führungszeiten in der Branche
China entworfen, hergestellt und getestet
Ein kollaborativer Konsultationsprozess, der Kunden nahtlos von der Planung zur Produktion bringt
Pünktliche Lieferung
Erfahrene und responsive Mitarbeiter, die den Kunden zuerst versetzt
Engagierte Produktionslinien, die die Massenproduktion erleichtern
Andere selbstserie-Kiosk-Lösungen: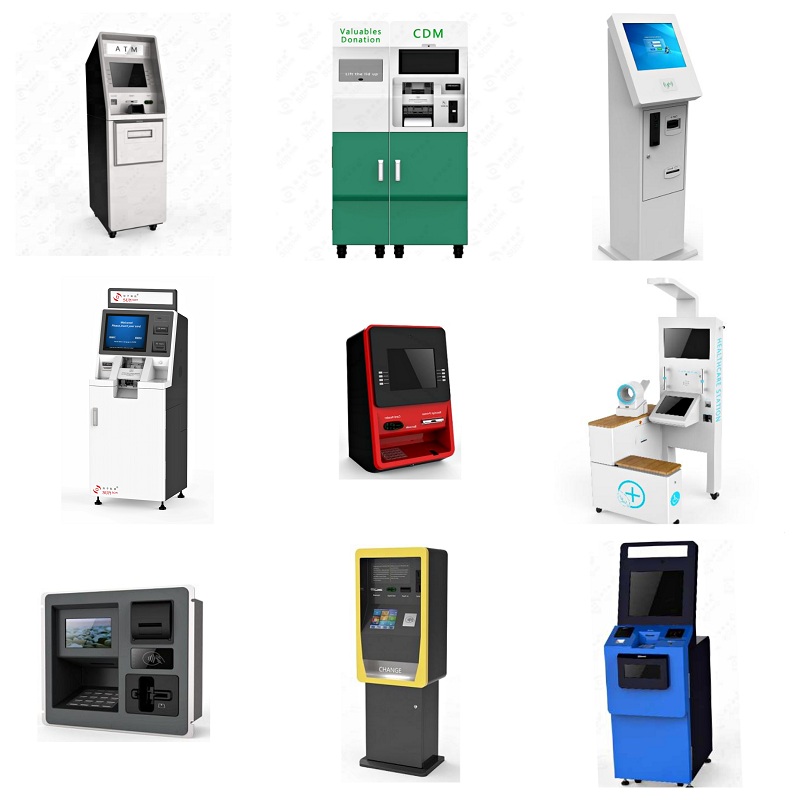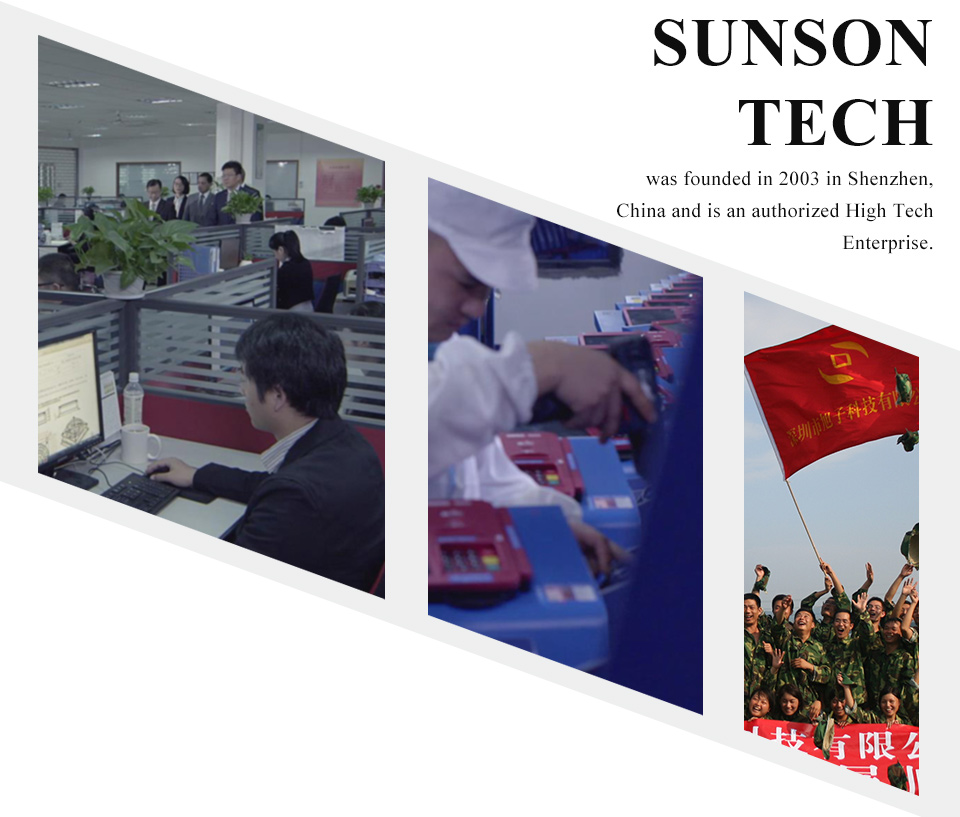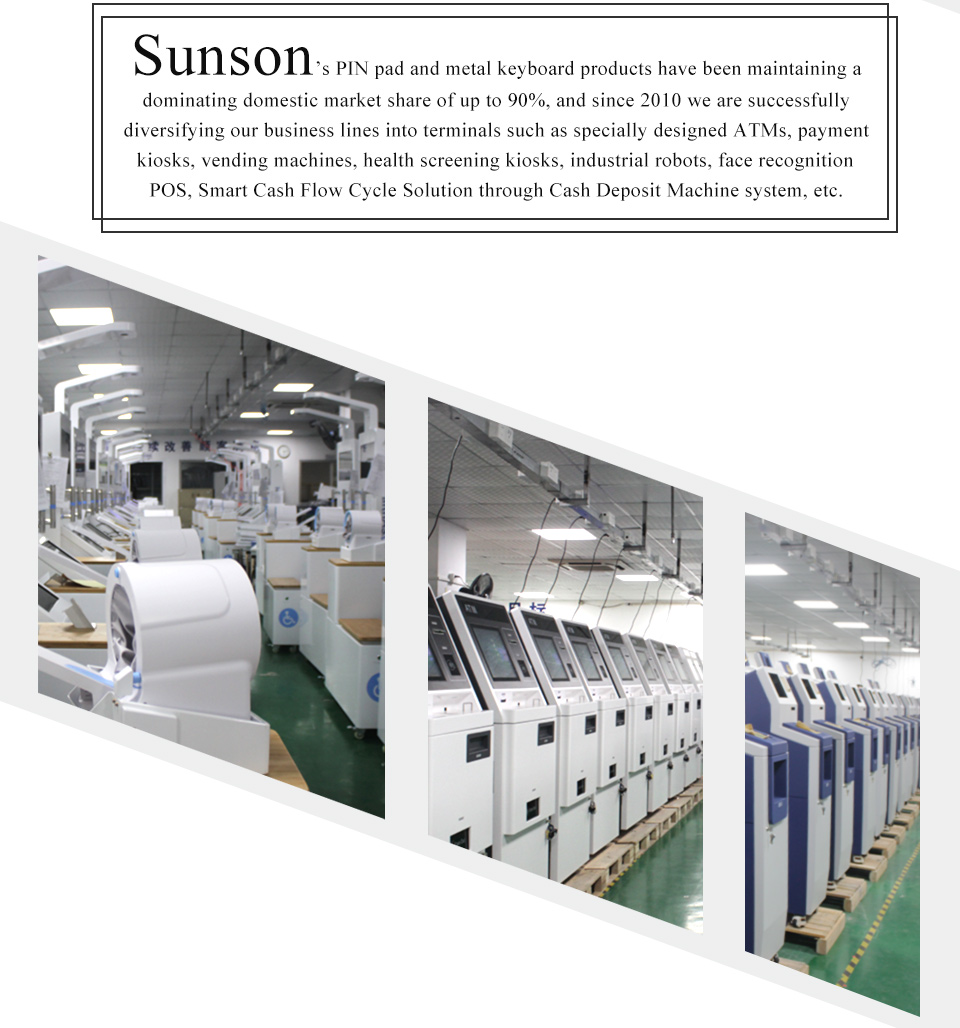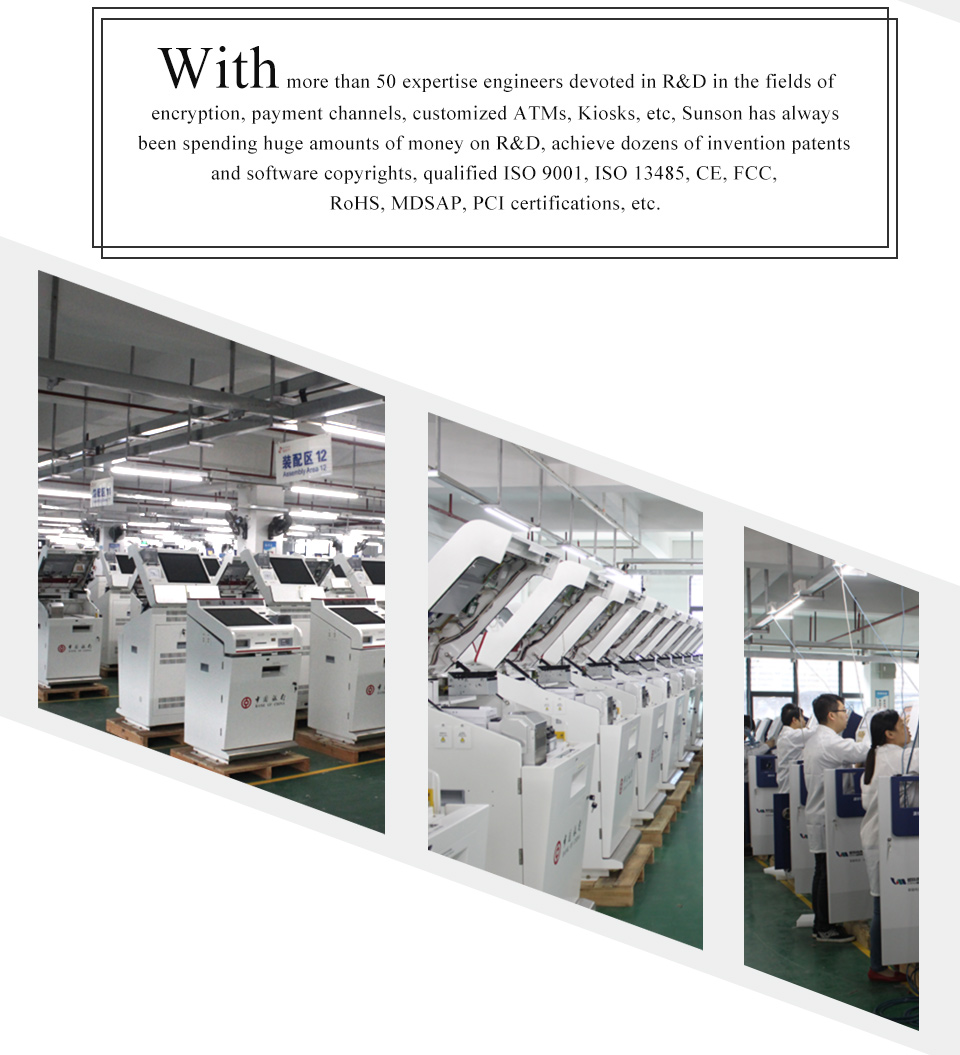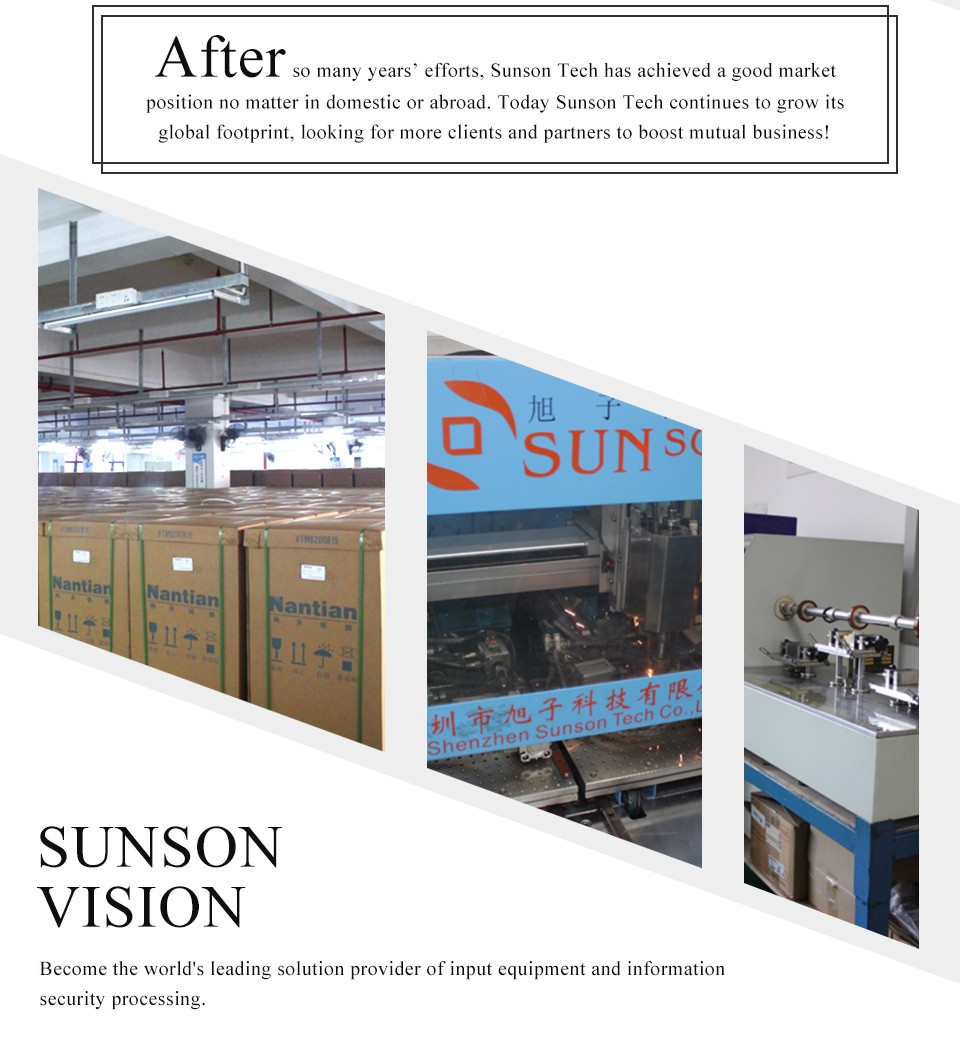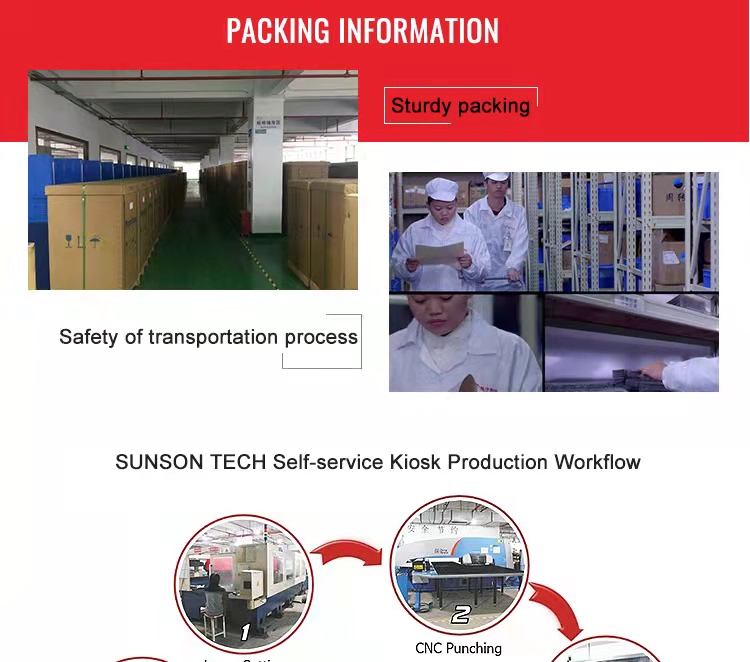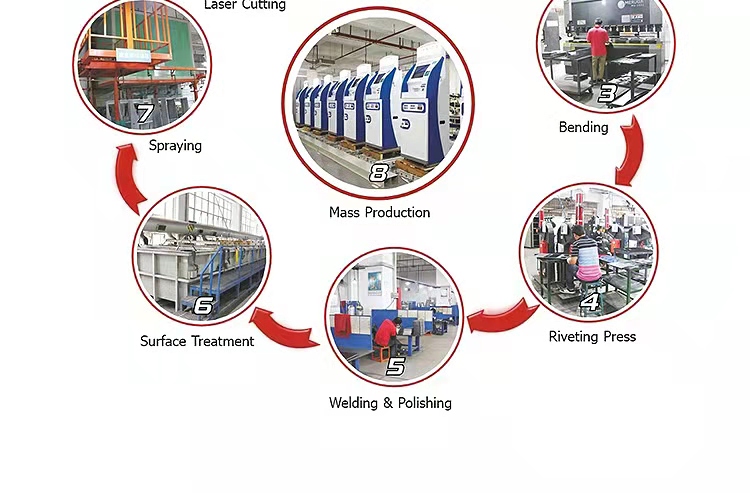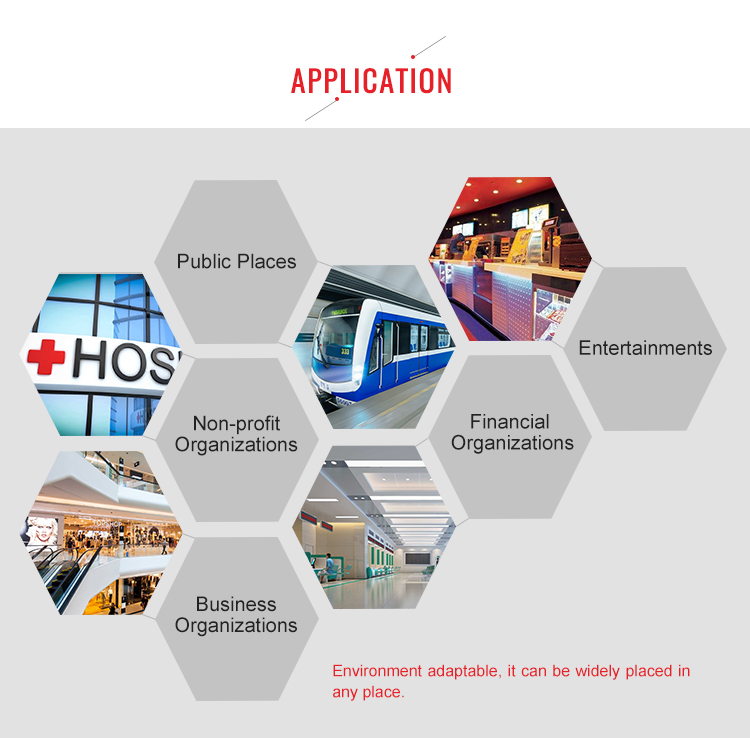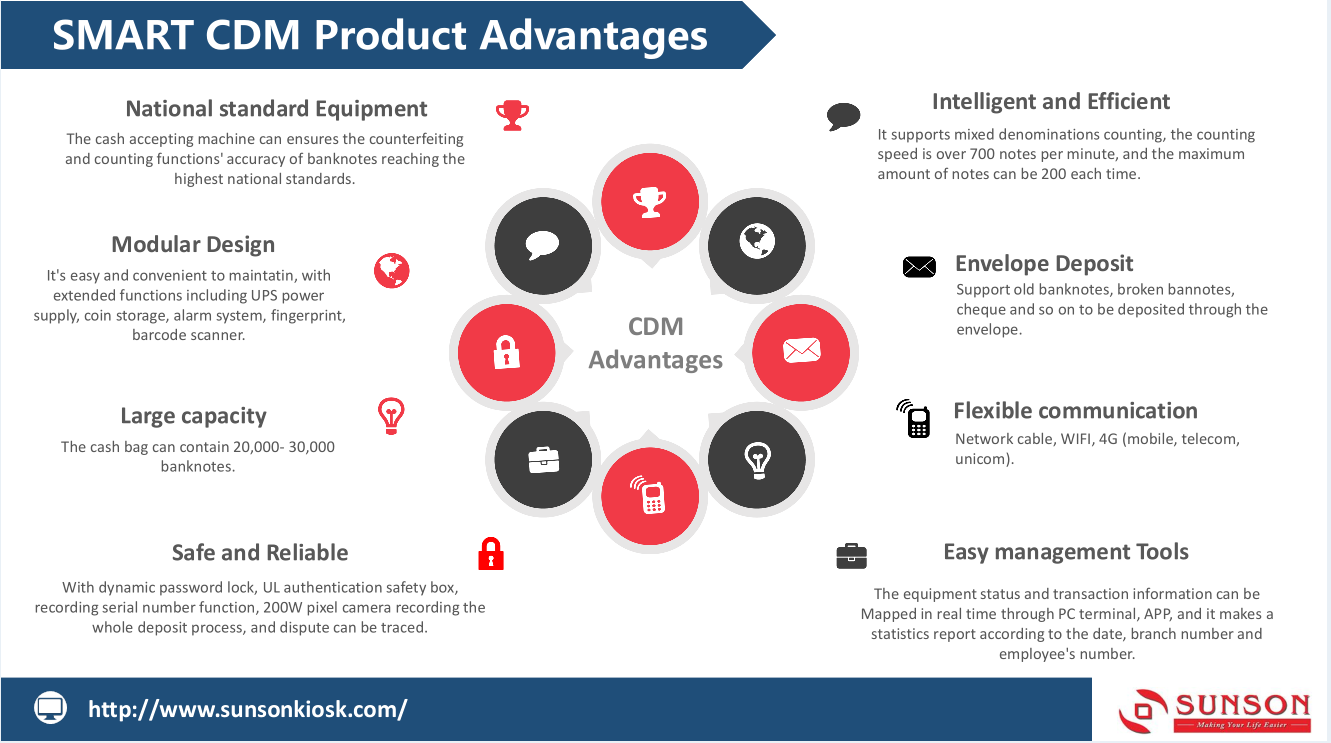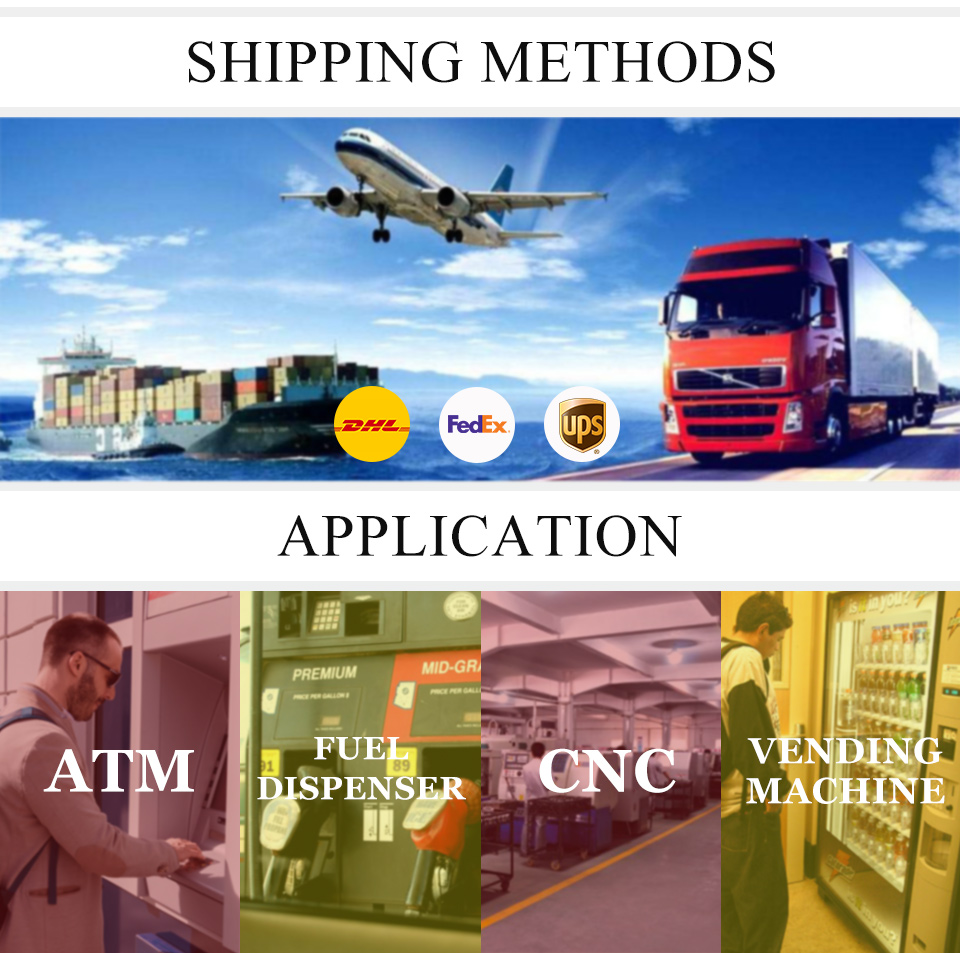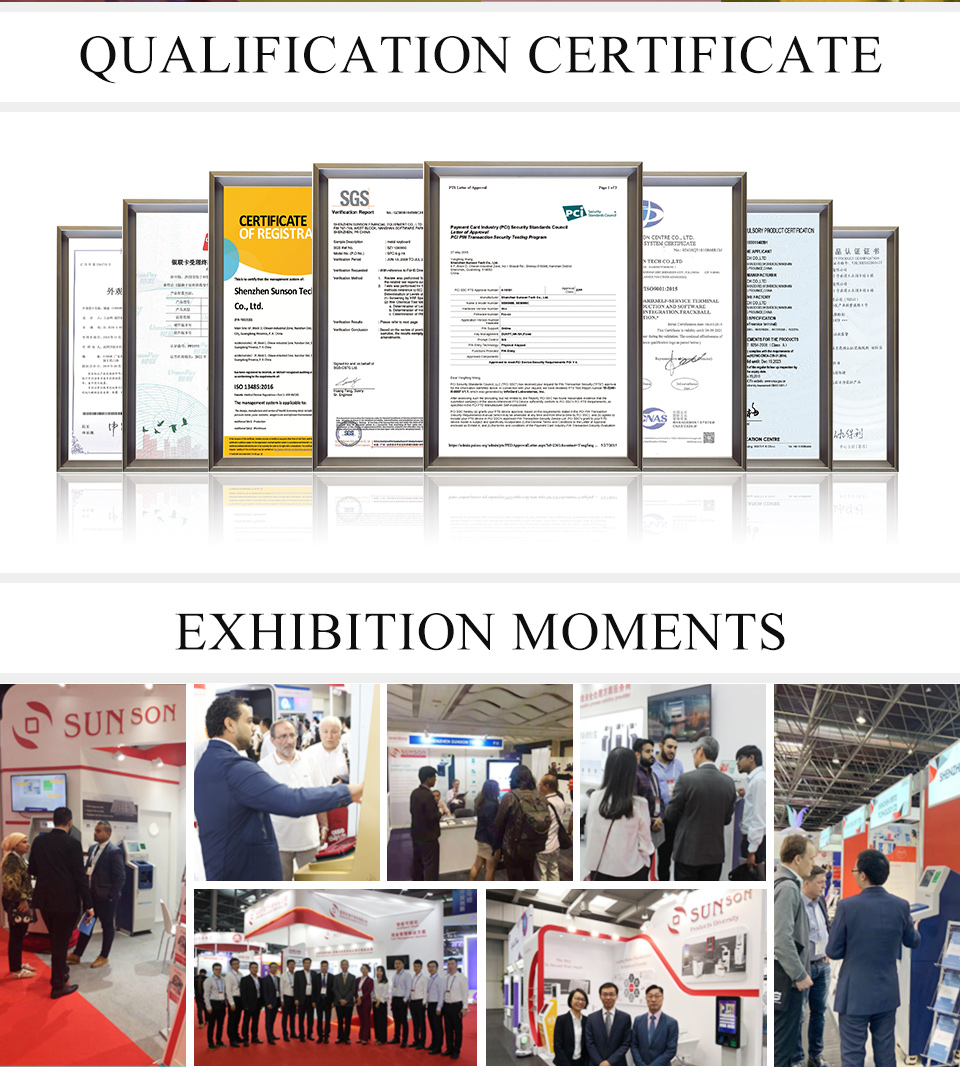 Shenzhen Sunson Tech Co., Ltd
Shenzhen Sunson Tech Co., Ltd., wurde 2003, 19 Jahre lang, mit Schwerpunkt auf kommerziellen Verschlüsselungstechnologien und zahlungsbezogenen Kiosken und Lösungsentwicklung konzentriert. Die Bereiche der Verschlüsselung, Zahlungskanäle, individuellen Geldautomaten, Kioske usw.
Shenzhen Sunson Tech Co., Ltd. ist ein führendes Hi-Tech-Unternehmen, das die F & E, die Herstellung und Vermarktung von Input-Geräten für Geldautomaten, Kioske, Self-Service-Terminals, Ultraschall, Industriekonsole usw. integriert.
Sunsons Pin Pad- und Metall -Tastaturprodukte haben einen dominierenden Inlandsmarktanteil von bis zu 90%. Seit 2010 diversifizieren wir unsere Geschäftsgrenzen erfolgreich in Terminals wie speziell gestaltete Geldautomaten, Zahlungskioske, Verkaufsautomaten, Gesundheitsvorsorgekioske, Industrial Roboter, Gesichtserkennung POS, Smart Cash Flow Cycle -Lösung durch Cash -Einzahlungsmaschinensystem usw.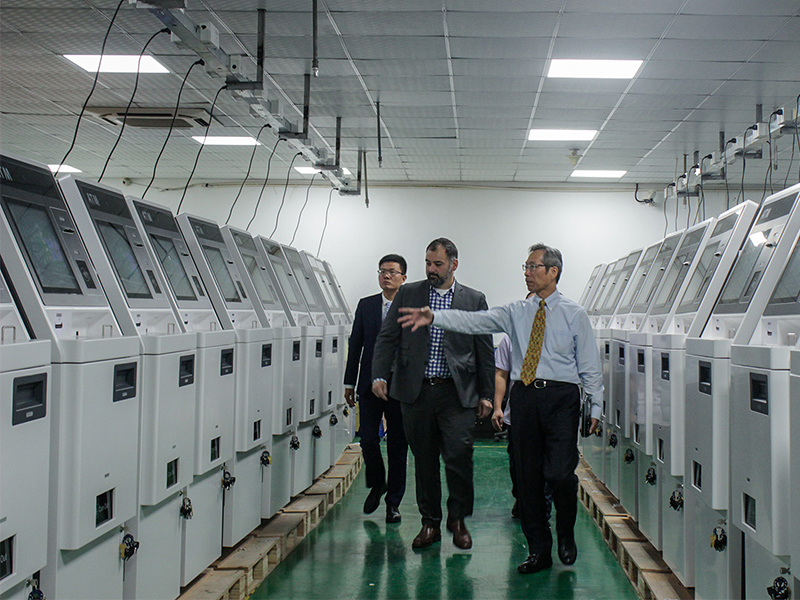 Sunson hat mehr als 5000 Quadratmeter einen Hauptquartier in Shenzhen und mehr als ein Dutzend Tochterproduktionsanlagen in China.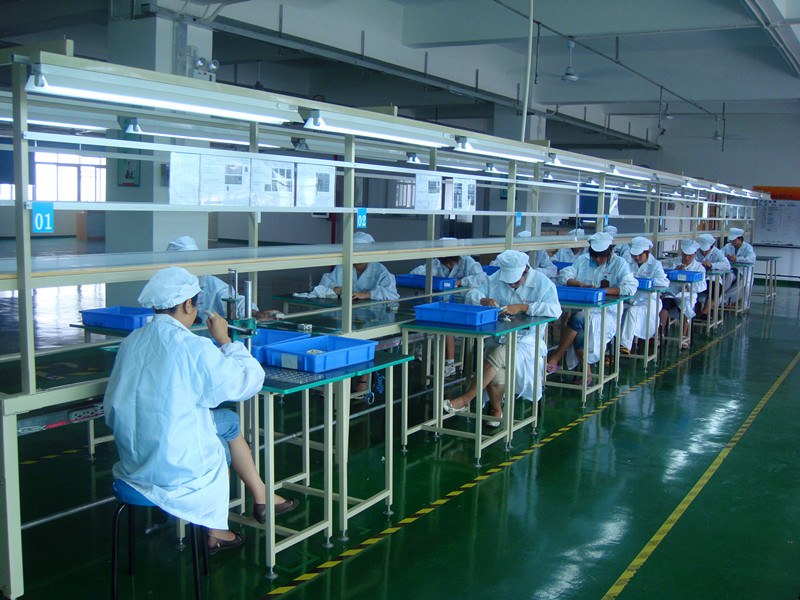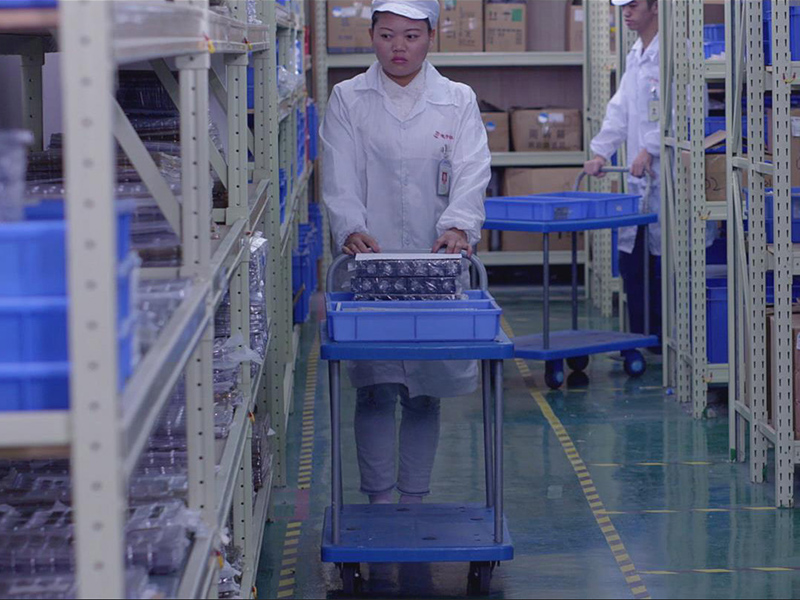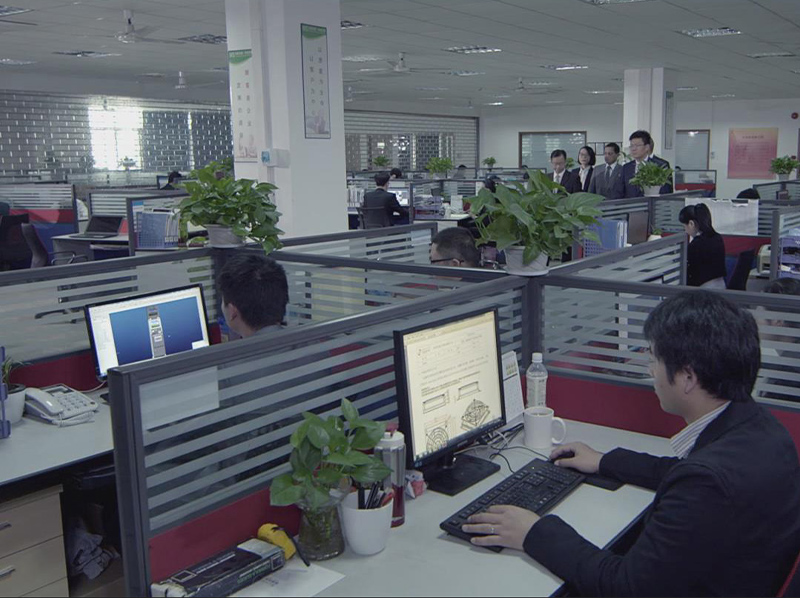 Für langfristige und nachhaltige Entwicklung hat Sunson schon immer große Geldbeträge für F & E ausgeben, Dutzende von Erfindungspatenten und Software -Urheberrechten, qualifizierten ISO 9001, ISO 13485, CE, FCC, ROHS, MDSAP, PCI -Zertifizierungen usw. erreichen.
Wir schätzen unsere Geschäftspartner und sind immer bereit, unseren Kunden und Benutzern zu bedienen. Ich freue mich auf Ihre Besuche und Anfragen.
Name der Firma: Shenzhen Sunson Tech Co., Ltd
Vertreter: Tiger Wang
Produkt / Dienstleistung: Pinpolster , Trackballs , ATM -Maschinen , Digitale Beschilderungen , Kioske , Körperliche Untersuchungsmaschinen
Kapital: 50 million RMB
Jahr Errichtet: 2003
Absatzmenge des Jahres (in Mio. US $): US$50 Million - US$100 Million
Exportanteil: 31% - 40%
Jährliche Kaufvolumen (Millionen US $): US$10 Million - US$50 Million
Zahl der Fertigungslinien: 5
Zahl der Mannschaft der R&D: 41 -50 People
Zahl der Mannschaft der QC: 11 -20 People
OEM Dienstleistungen verbieten: yes
Größe der Fabrik (Sq.meters):: 3,000-5,000 square meters
Ort der Fabrik: 1st & 2nd Floor, A8 Building, Tianrui Industrial Park, Fuhai Street, Bao'an District, Shenzhen City, P. R. China. Postal Code: 518103
Ansprechpartner: Mr. Jack Lee
Telefonnummer: 86-755-26470670